Restaurants
Grand Oasis Palm know sthat when traveling with family, food represents a very important part, therefore, located at different spots of the resort, you and your family will be able to enjoy a wide array of top quality culinary options. From exquisite Mexican antojitos, to the delights of Asian cuisine , ¿how would you like a delicious French dish in a luxurious restaurant? Additionally, we've included some kids-only exclusive restaurants, where they'll get to savor delicious and fun dishes in a colorful and imaginative environment. In Grand Oasis Palm everyone will find their favorite ingredients, seasoning and cuisine, therefore we guarantee you'll want to dedicate some time to discover all the options available for you.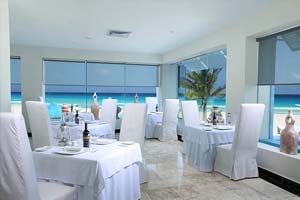 restaurant Careyes
Mexican Gourmet
If you've ever wished to taste something totally new that blends a historic tradition, with the ingredients and aromas of an internationally renowned cuisine, then Careyes offers you a cultural-culinary exchange that will surprise your taste buds. In this restaurant, Mexico's traditional cuisine and its delicious seasoning and variety, are combined with the finest French gastronomy that reaches your soul through the sense of taste.
The gastronomic experience of our fusion cuisine creates original dishes, enriching them with the blend of both cultures flavors in an environment of comfort, elegance, innovation, and style.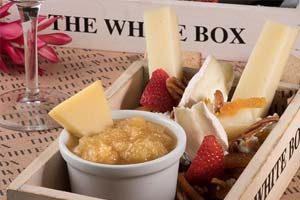 The White Box
Gastrobar
Searching constantly for evolution and innovation in culinary art, The White Box was born from the inspiration of renowned chefs, bringing fine cuisine to all audiences.
Less luxurious, with a friendly atmosphere, but keeping the essence of haute cuisine in small dishes, the proposal of The White Box allows savoring a delicious tasting menu, in a calm and informal atmosphere.
Let the occasion be memorable, with this gastro-bar's distinctive proposal, where each unique creation is enjoyed at your own pace, while table talk flows accompanied by a colorful beverage, an aromatic coffee or a nice desert to close with a flourish.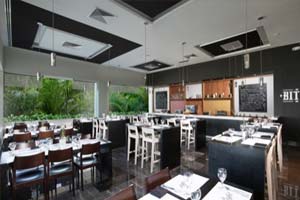 Bites
Snacks & American Buffet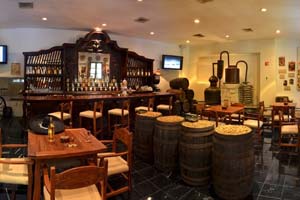 La Cantina
The best of Mexico. Mexican drinks & Snacks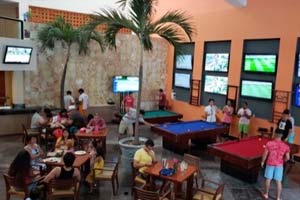 Lobby Sports Bar
International Buffet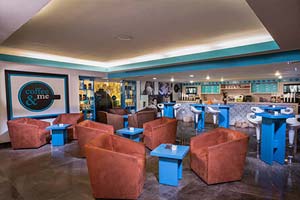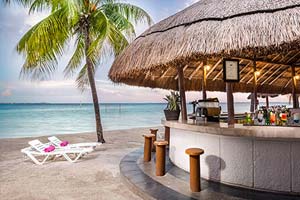 Isla Mujeres
Beach Bar
Mexican Sushi Fusion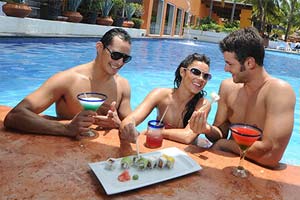 Wet Bar
International Buffet with Kids Corner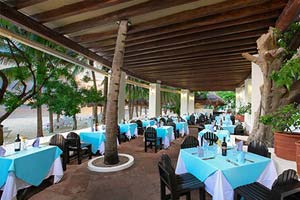 La Bamba
Beach Bar
Mexican Snacks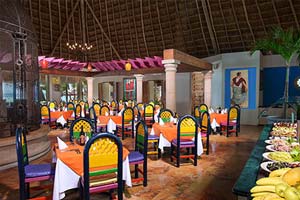 Sisal
International Buffet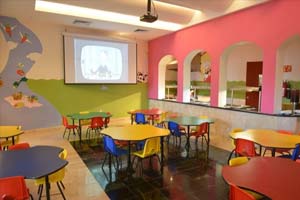 Pirates del Caribe
Kids Restaurant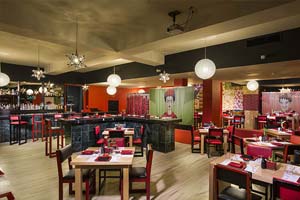 Maki Taco
Japanese - Mexican Fusion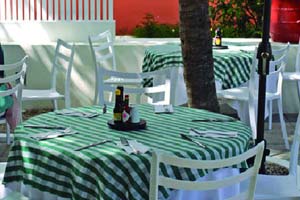 Dos Lunas
Pizzas, pastas and ice creams. Italian food